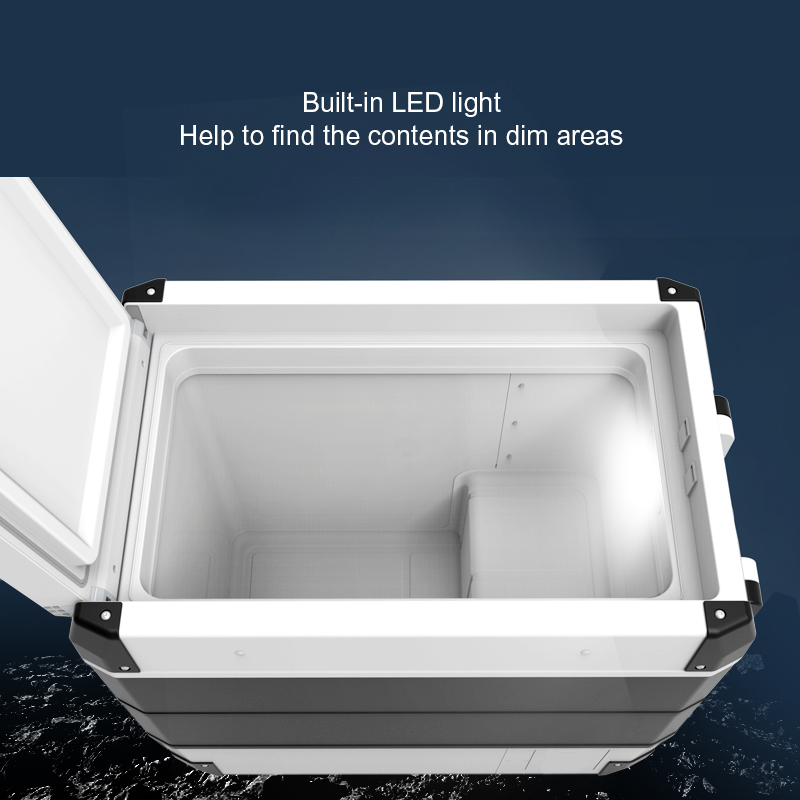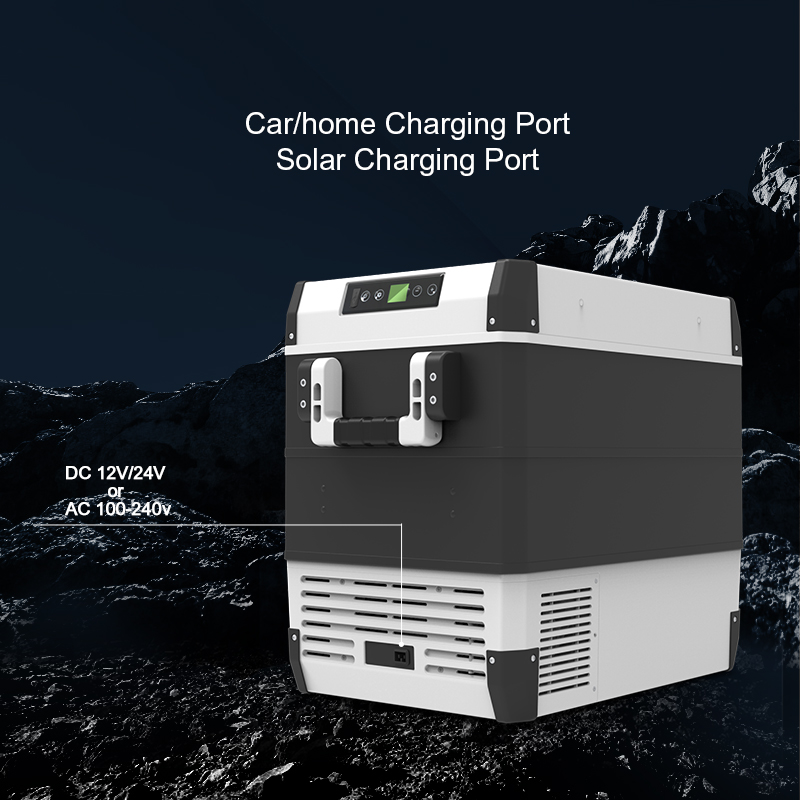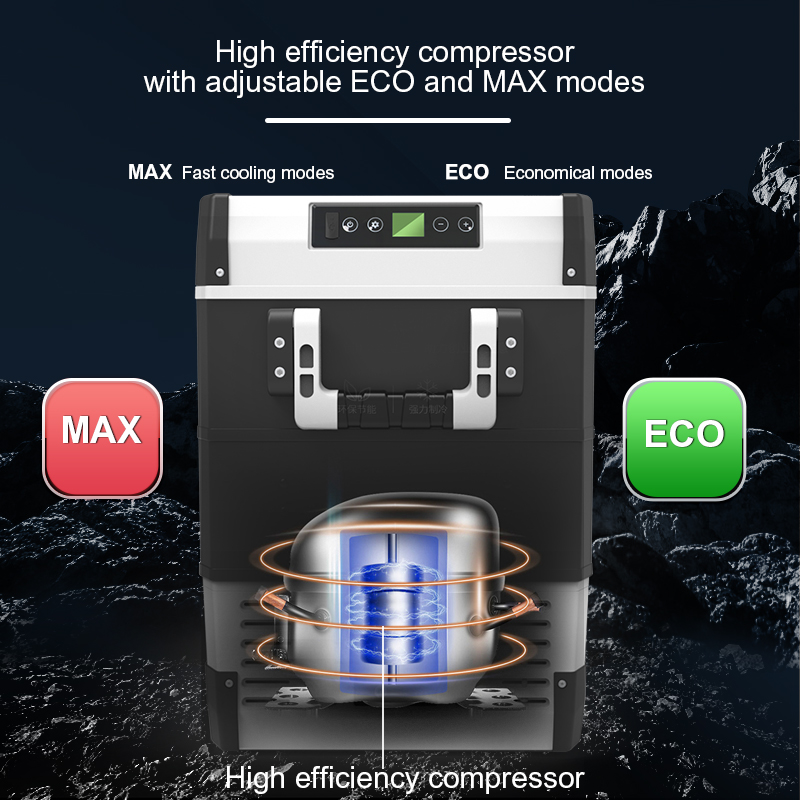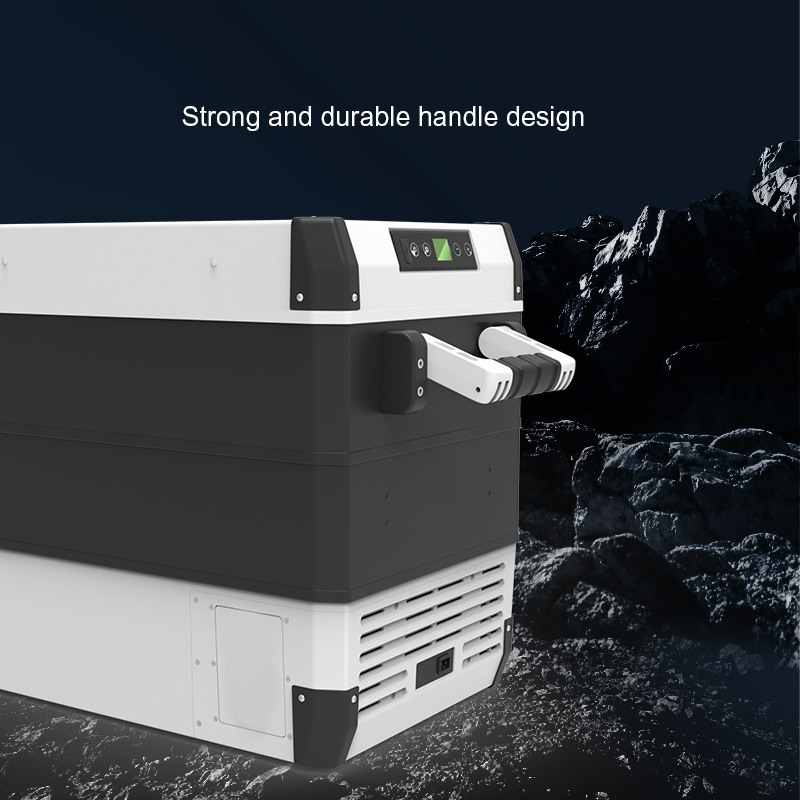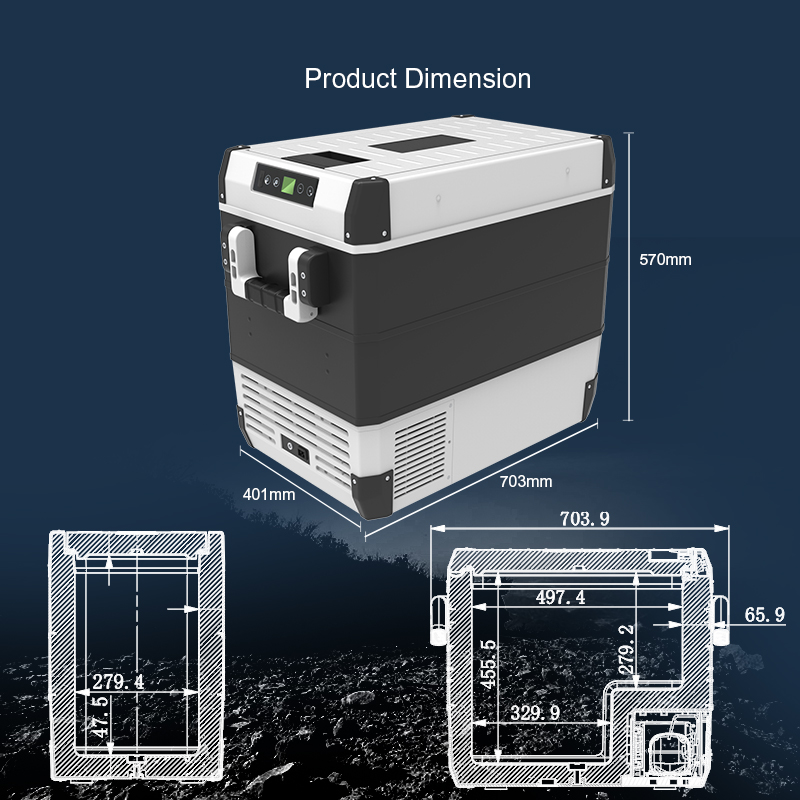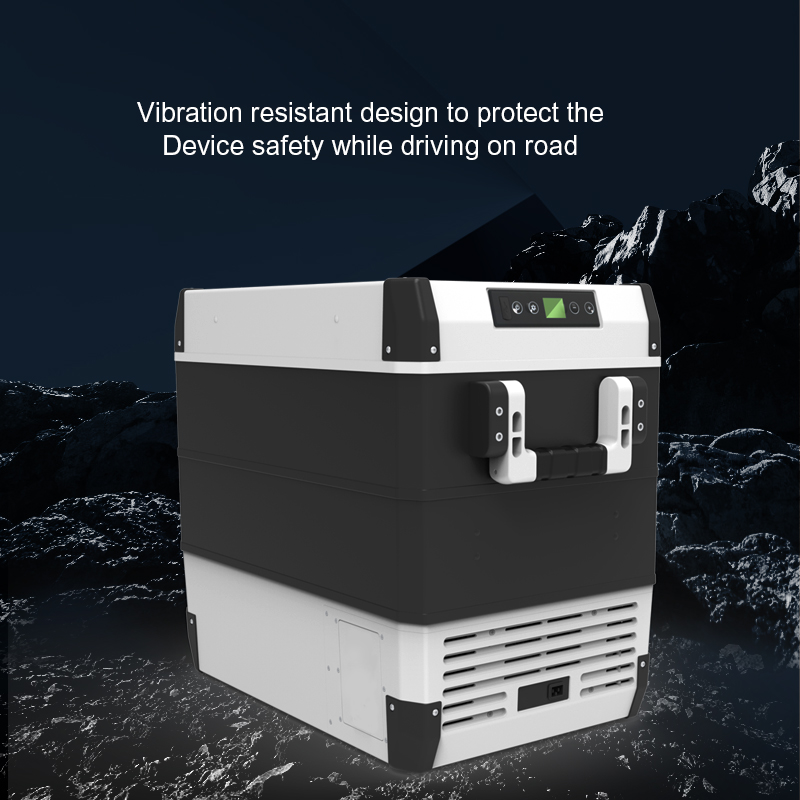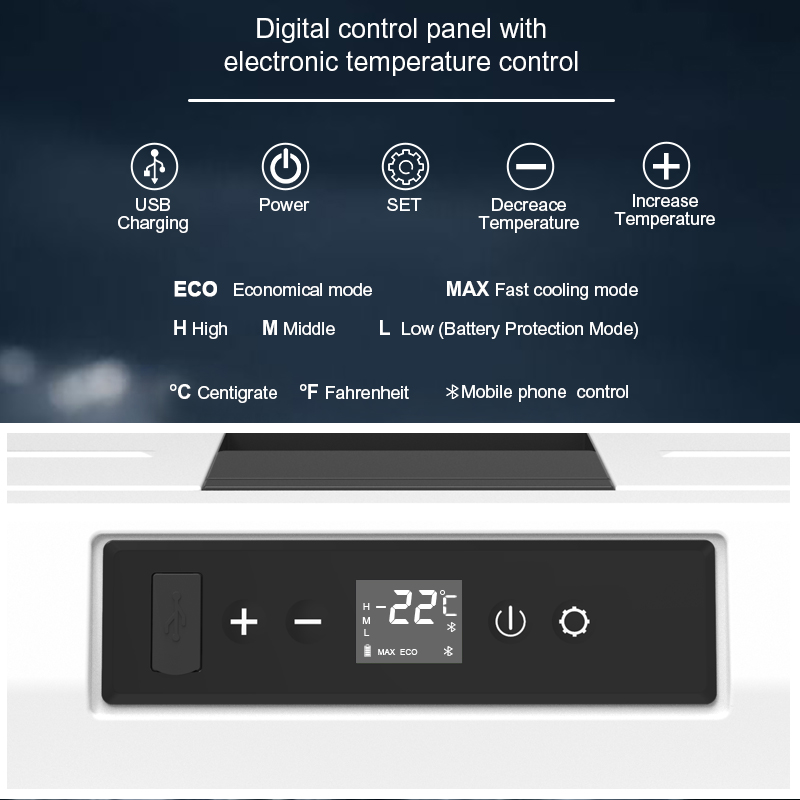 【Capacity】55L car refrigerator is suitable for weekend family trips and one-week solo trips.
【Top-opening Design】 Refrigerator adopts a top-opening design, which reduces the loss of air conditioning and is beneficial to energy saving.
【High-quality compressor】 With compressor cooling technology, our refrigerators can be quickly cooled to -22℃~+10℃ in a quiet operation mode.
【Intelligent temperature control】 The temperature of the car refrigerator can be controlled through Bluetooth or buttons on the digital touch screen. You can monitor the temperature of the refrigerator via Bluetooth on your phone.
【Battery protection】 The refrigerator is suitable for AC and DC power supply and is equipped with a 3-level battery monitor to protect the battery.
【Low power consumption】 The refrigerator has an excellent low-voltage protection function, which helps to reduce energy consumption.
【Anti-shaking】 With excellent anti-shake function, it is very suitable for outdoor use.