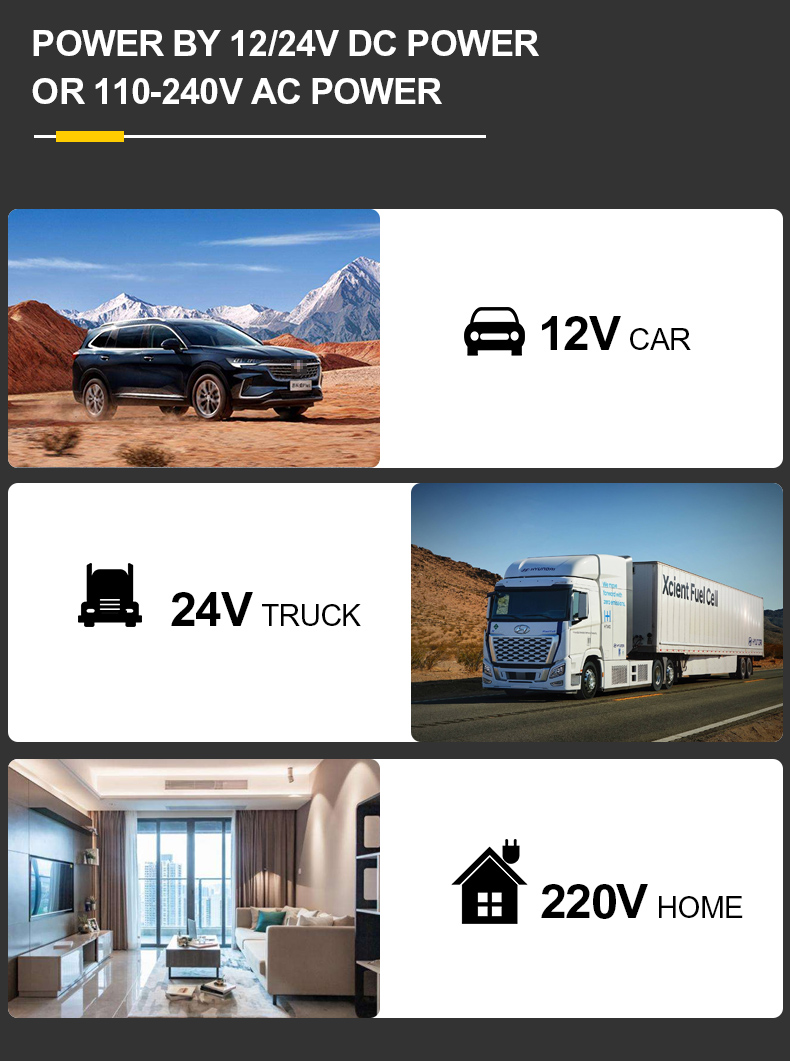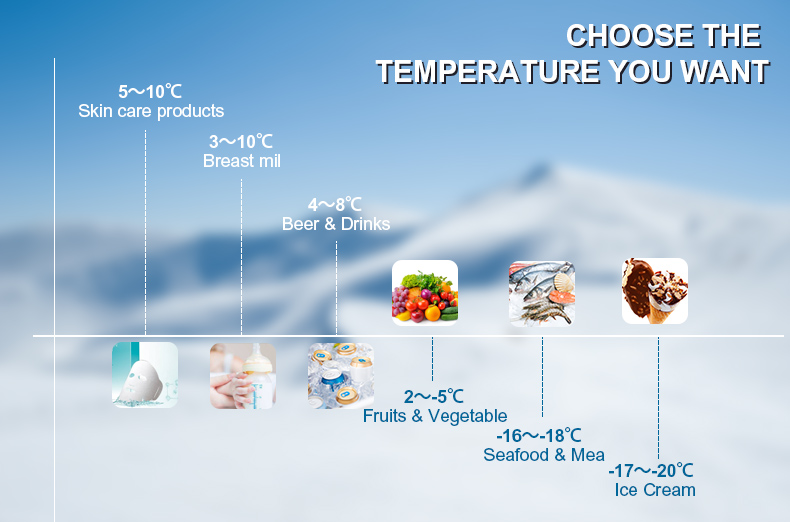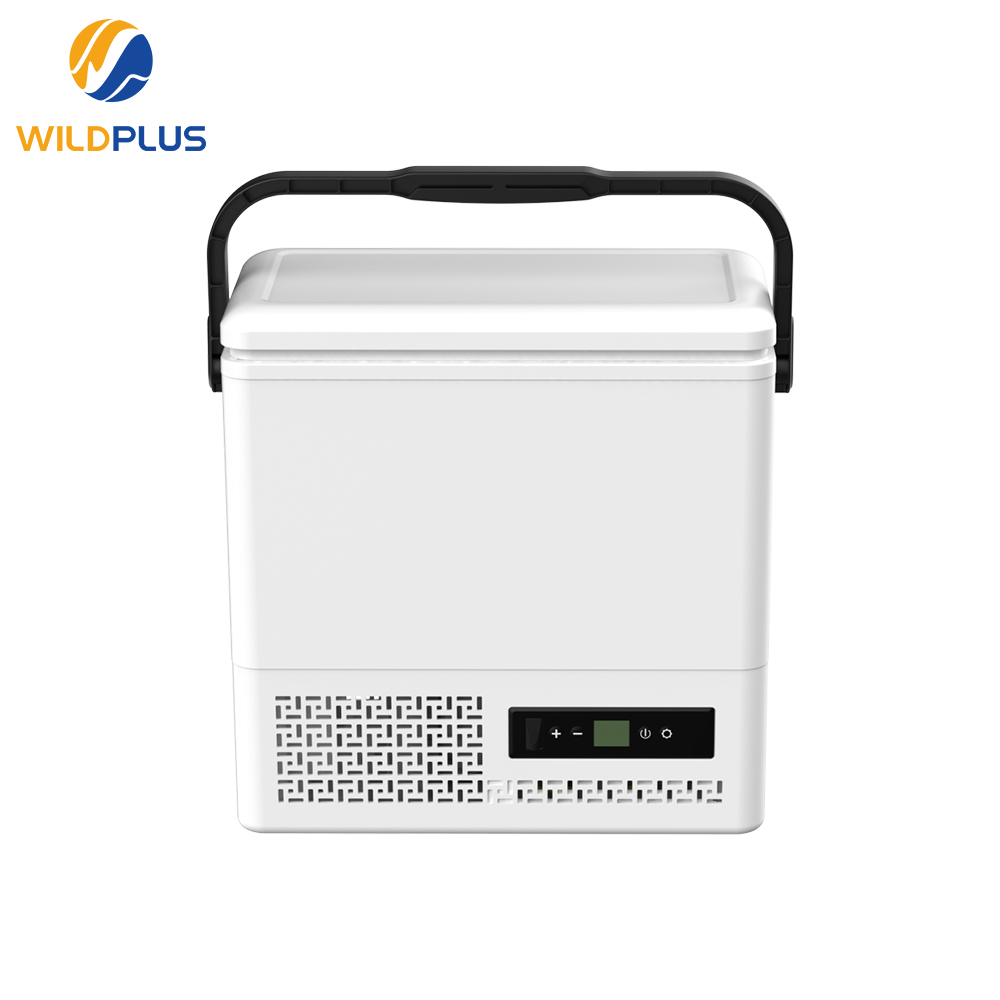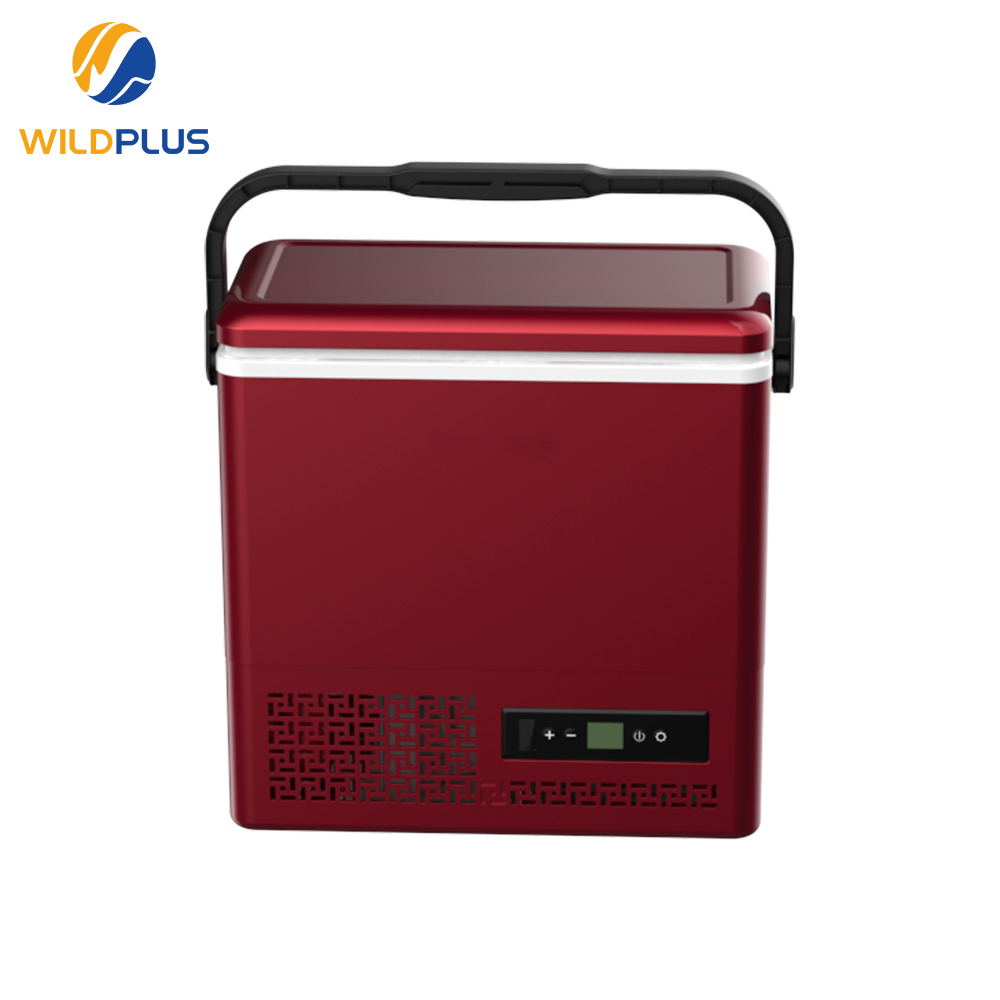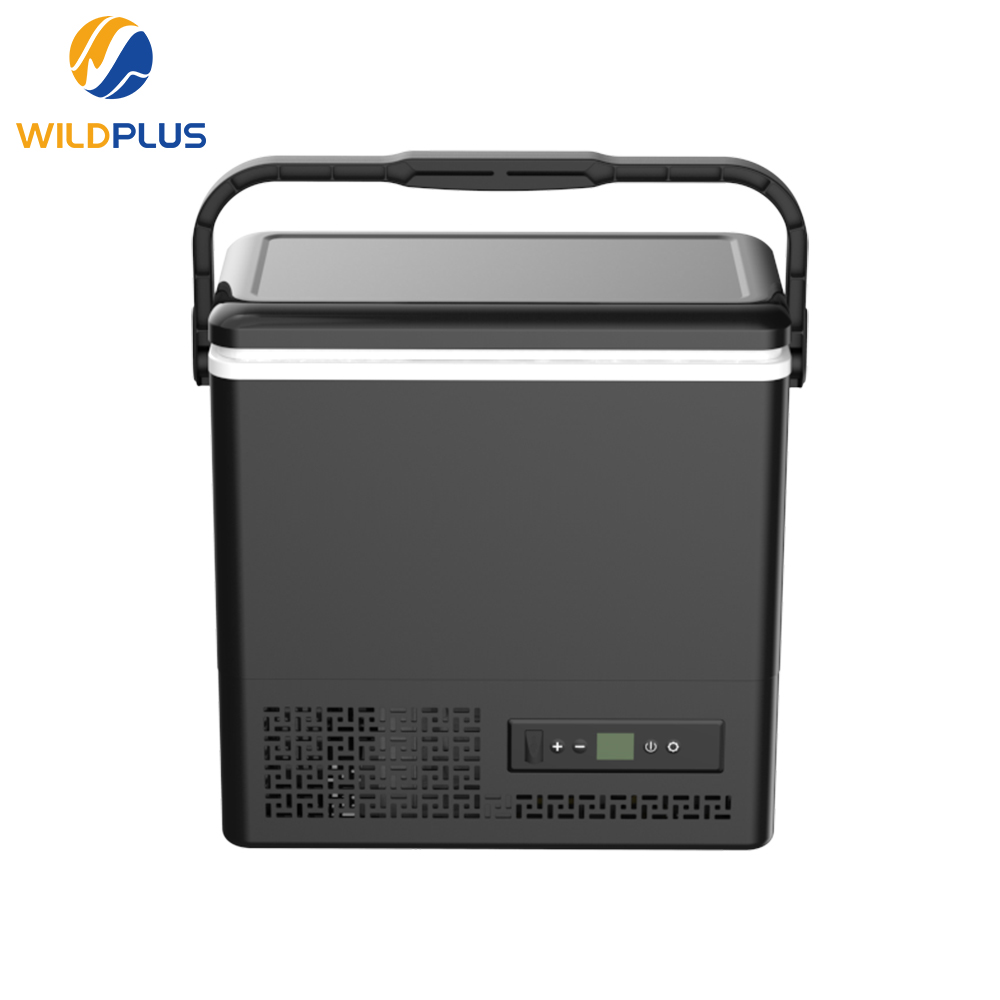 【Capacity】12L car refrigerator is ideal for 2-3 days driving tour, weekend hunting and camping.
【Design】Refrigerator with top-opening design, reduce air conditioning losses, conducive to energy saving.
【Built-in Battery】The refrigerator has built-in lithium battery, which can power the refrigerator at any time after power failure.
【High-quality compressor】Using compressor cooling technology, fast cooling to -22℃~+10℃, quiet operation.
【Intelligent temperature control】The temperature of the car refrigerator can be controlled by Bluetooth or the button on the digital touch screen. You can monitor the temperature of the refrigerator via Bluetooth on your phone.
【Battery Protection】It is suitable for AC and DC power supply, with 3 levels of battery indicator to protect the battery.
【Low Power Consumption】With excellent low voltage protection function to reduce energy consumption.
【Anti-shake】With excellent anti-shake function, perfect for outdoor use.